Hey, queen! Is some serious spring cleaning on your mind? Are you ready to put the pedal to the metal and just get work DONE? It's Taurus season, so it's perfectly normal to feel that way! This marks the time of year when the sun AND Mercury are in Taurus (the astrological sign), so there's plenty of determination and focus to go around – even if you weren't born a Taurus!
Ready to roll up your sleeves and get started? Here are the top 10 things all Zodiac lovers should know about Taurus season!
1. Taurus season starts around April 20 and continues through May 20. After the fast-paced nature of Aries season, you'll have a full month to slow down and refocus on those important projects. Hello, organization!
2. By nature, Tauruses tend to be patient, loyal, dependable, tenacious and grounded. They're willing to pull their hair back and put in the work, even when it isn't glorious. And they won't get distracted by impulses. They'll stay on track until the task is complete. We love Tauruses for these very reasons! During this time, these characteristics seem to fill the air, allowing everyone to channel this energy and experience Taurus life for the next few weeks.
3. This season is controlled by Venus, which is known as the planet of love. Sound odd? Tauruses may be hardworking and powerful, but they also have a sensual side. Ooh la la! More on this shortly!
4. Did we mention that Tauruses can be a little stubborn? Their sign is a bull after all. Use this to your advantage this season! If you want to completely reorganize your apartment, JUST DO IT. Remember: This is your life, and your roommates won't stand a chance in telling you otherwise!
5. This particular Taurus season is expected to bring extra patience we oh so need. If you're looking for a new job, don't rush and apply for the first 10 that you see. Take some time to really research the companies you want to join. And that new cutie you just started flirting with? It's okay to take things slow! Take them out for coffee when YOU'RE ready!
6. Speaking of new flings, Tauruses are really in touch with their bodies and how life's simple pleasures make them feel. You can get in on this too! Cuddling with your bae may feel extra sweet during this time. And you may start to doubly appreciate previously mundane things, like the ultra smooth feel of your silk bed sheets or the tingling sensation of champagne bubbles dancing in your mouth. The world is a beautiful place. ENJOY IT.
7. Now that you're taking things slow, you may be more inclined to connect with nature. So, go ahead! Do some yoga outside for a change, take a nap in the park and go on that hike with friends. Make sure to take lots of pics too! If you're stressed about a big, upcoming deadline, this could help to calm your nerves.
8. If you could use some change in your life, mark your calendar for May 5! On this day, the sun is expected to unite with Uranus, which is known as the planet of rebellion. According to astrologers, this could be a great time to take a leap and try something new. However, they caution that all of these changes may cause restlessness. If that's the case, just take a deep breath and channel that grounded Taurus energy.
9. Just like birthstones, each Zodiac sign has an assigned gemstone, and Mexican Fire Opal is the stone of choice for Taurus! In European cultures, this gem has represented purity, truth and hope for centuries – further proof that a Taurus will be there through thick and thin!
10. Which celebrities are Tauruses? Check out some of our favorites!
Kelly Clarkson
Lizzo
Gigi Hadid
Dwayne "The Rock" Johnson
Gal Gadot
Adele
Channing Tatum
Janet Jackson
Megan Fox
Tina Fey
Renee Zellweger
Penelope Cruz
George Clooney
Cher
Enrique Iglesias
Barbra Streisand
David Beckham
Jessica Alba
Sam Smith
Rami Malek
Shop Our Favorite Jewelry Picks for Taurus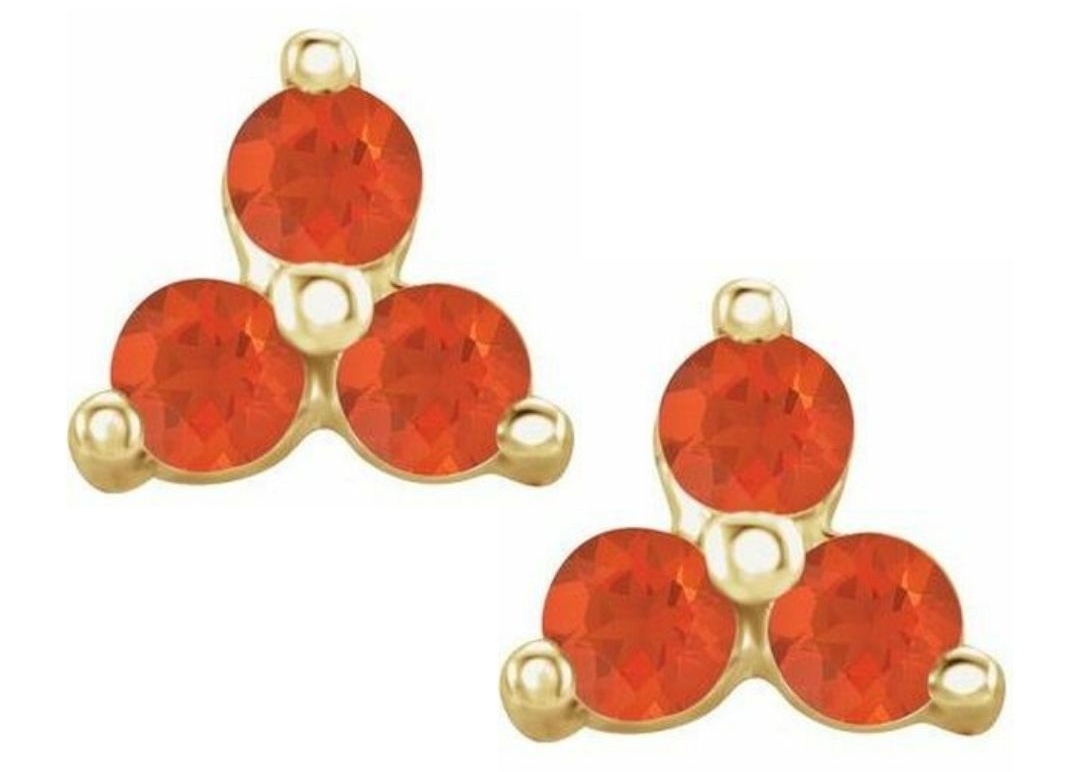 Lula Mexican Fire Opal Stud Earrings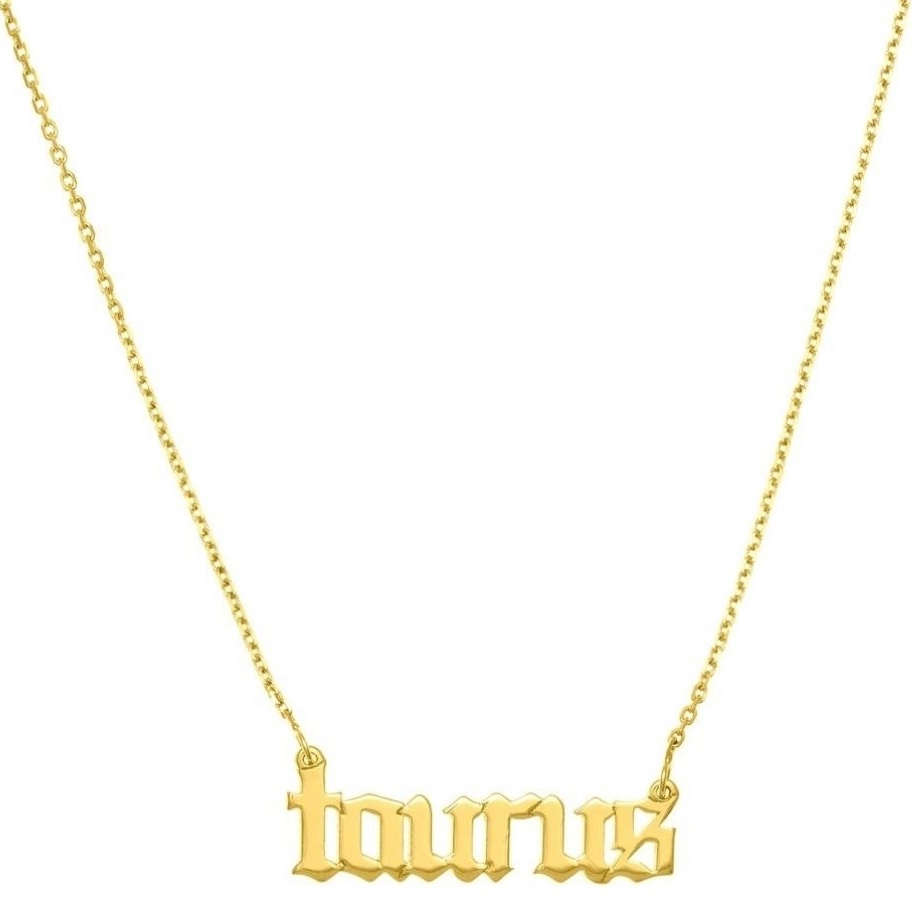 'Taurus' Script Pendant Necklace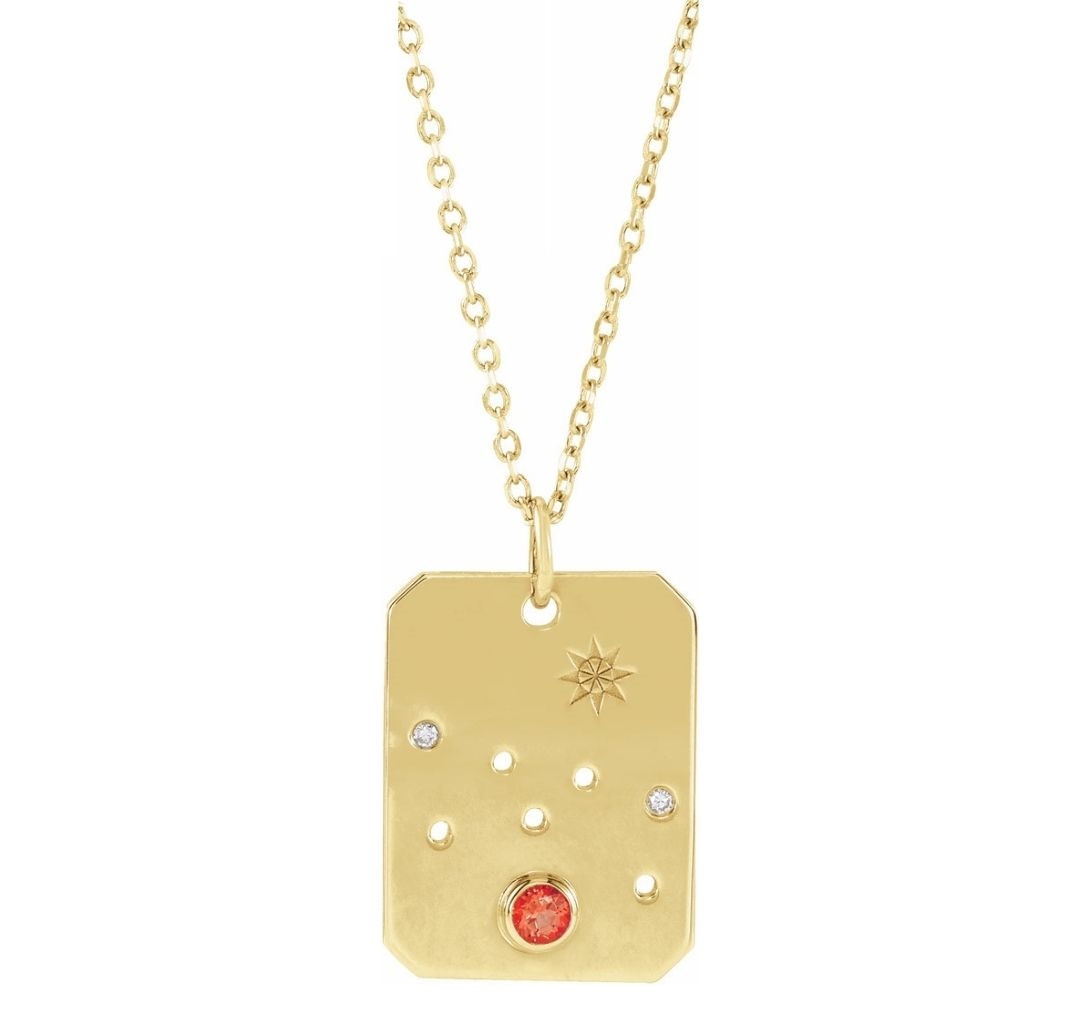 Taurus Constellation & Mexican Fire Opal Pendant Necklace
About grace von
grace von is a female-founded and led brand committed to offering the highest quality and craftsmanship in every design. Our fine jewelry celebrates women and features bold and playful pieces crafted entirely of real 14k and 18k gold paired with natural and lab-grown diamonds and colorful gemstones.
From tennis bracelets to diamond studs, pearls and Zodiac-inspired pieces, grace von allows women to commemorate their own unique stories and experiences with every piece.
Shop our collection at our in-person showroom in Chicago's vibrant River North Gallery District. We offer no-credit-needed financing – feel free to apply and get your approval within 24 hours!