We've collaborated with flight attendant-turned-influencer, Ally Case on the only piece of jewelry you'll ever need to travel with! We sat down with Ally to give you all the deets on the collab and what inspired the design!
Why did you choose to partner with grace von? How did the collaboration come about?
When grace von first launched, I was one of two models chosen for their first shoot. The second I had my first GV piece put on to shoot, I fell in love. I loved everything about the feel, the style, the timelessness - I knew that grace von would be my go-to for forever, everyday jewelry pieces. Since that first shoot, the amazing GV team and I stayed in touch regularly. When the team reached out to work on a piece together based on my lifestyle, I was SO excited. I had always wanted to create a jewelry piece that I felt truly fit my jet-setting lifestyle and grace von had become a brand that I always knew I could trust.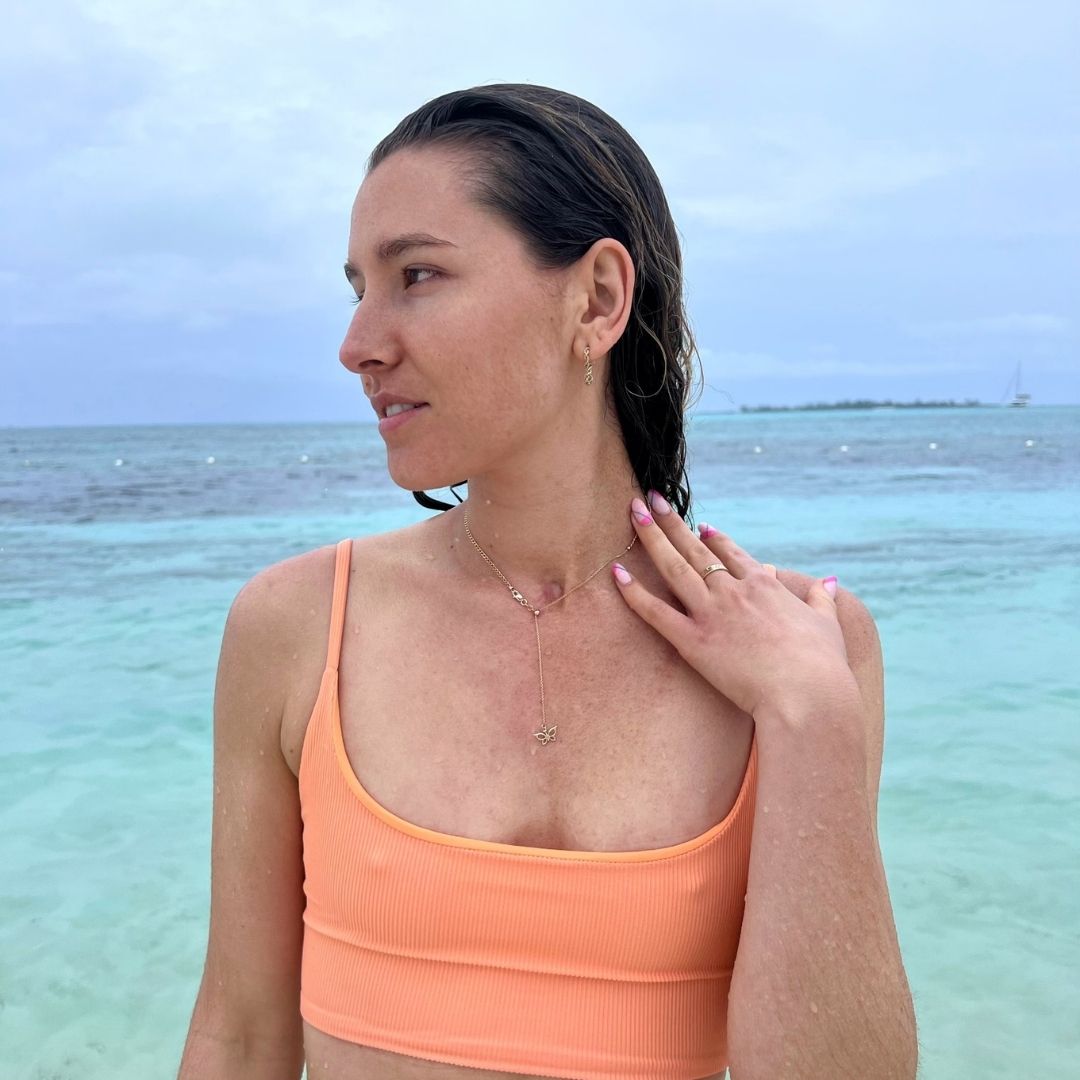 What do you look for when you're making an investment purchase?
I ask myself three questions: Can I wear this in my everyday life? Do I see myself wearing this 5, 10, or 15 years from now? Would I pass this down to my children?
Tell us about the piece and where you pulled inspiration from?
This piece is a double wrap bracelet/anklet and 4-way necklace. As a major traveler, I've become a pro packer over the years. When it comes to packing jewelry, I've always found that it can feel a bit chaotic choosing what to bring. The desire of wanting to have multiple options but with minimal space inspired this piece. It's truly the overpacker's dream!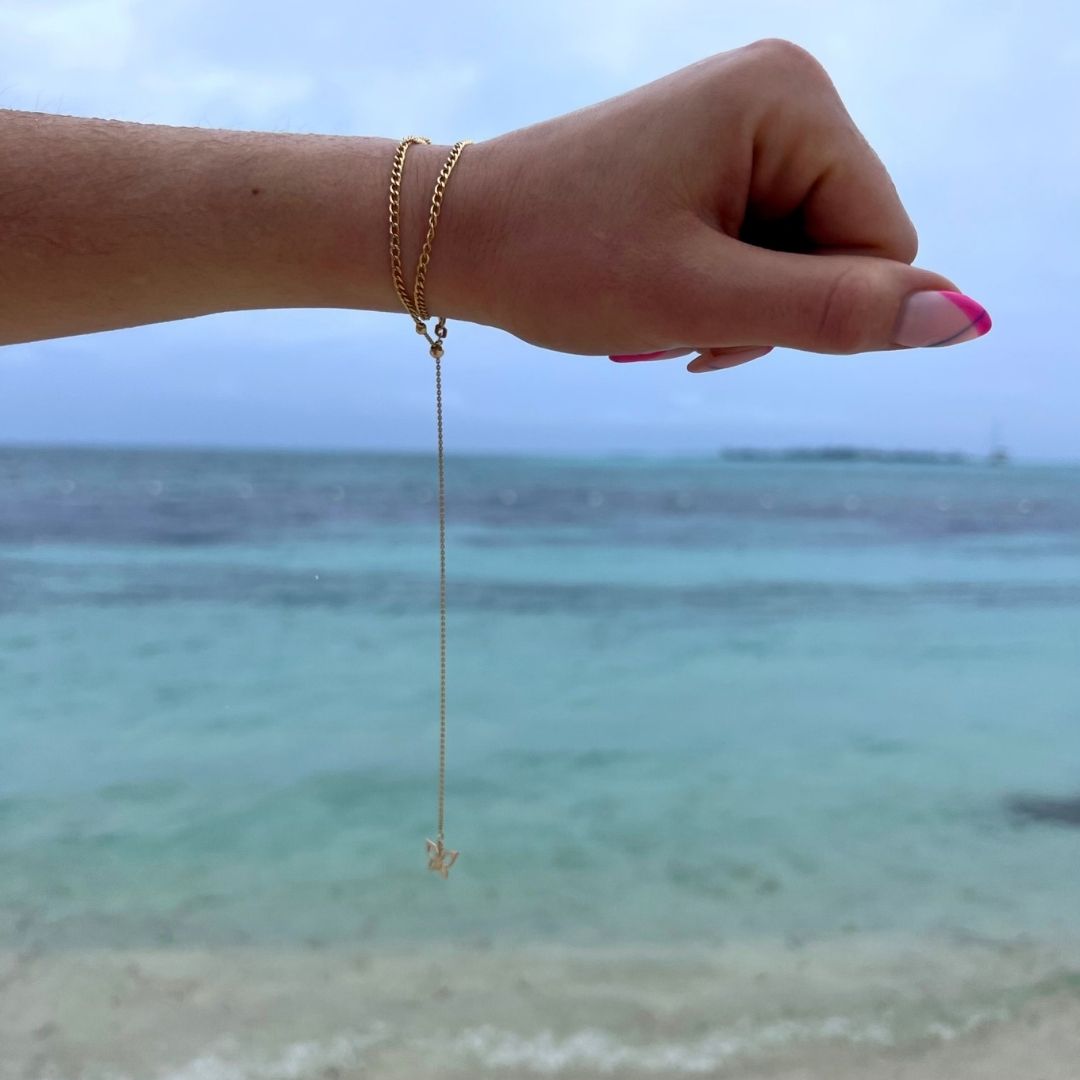 How does the piece fit into your lifestyle?
It's not too flashy so I feel comfortable wearing it across the globe and it's not too subtle to where it wouldn't be a valuable addition to accentuate a look. It really goes with everything!
What does the butterfly symbolize?
Butterflies are symbolic of rebirth and transformation. Going into spring/summer and moving out of the wild last two years, I thought this would be the perfect symbol to wear proudly into the new seasons of our lives. Butterflies also embody freedom which is very aligned.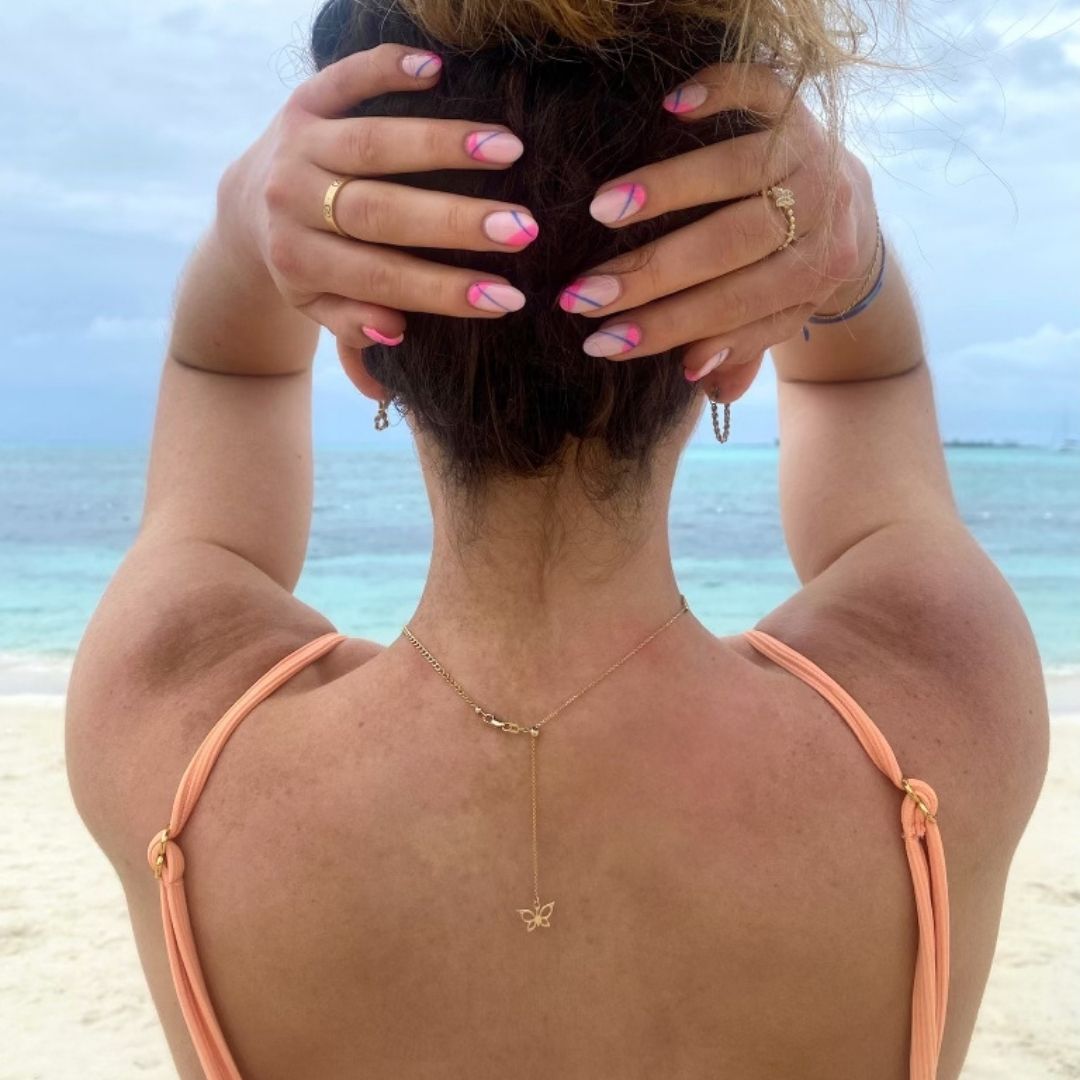 How do you want people to feel when they put this piece on?
I want anyone who puts this piece on to feel like opportunity is endless - Like every day is a new chance to choose who you want to be, to start over. And that there's so much within us and out in the world left to explore.
What's your favorite way to style the piece?
It's SO versatile so it's so hard to choose! If I had to pick, I'd say that my go-to has been wearing it as a necklace, backward, as a lariat with the butterfly hanging in the front!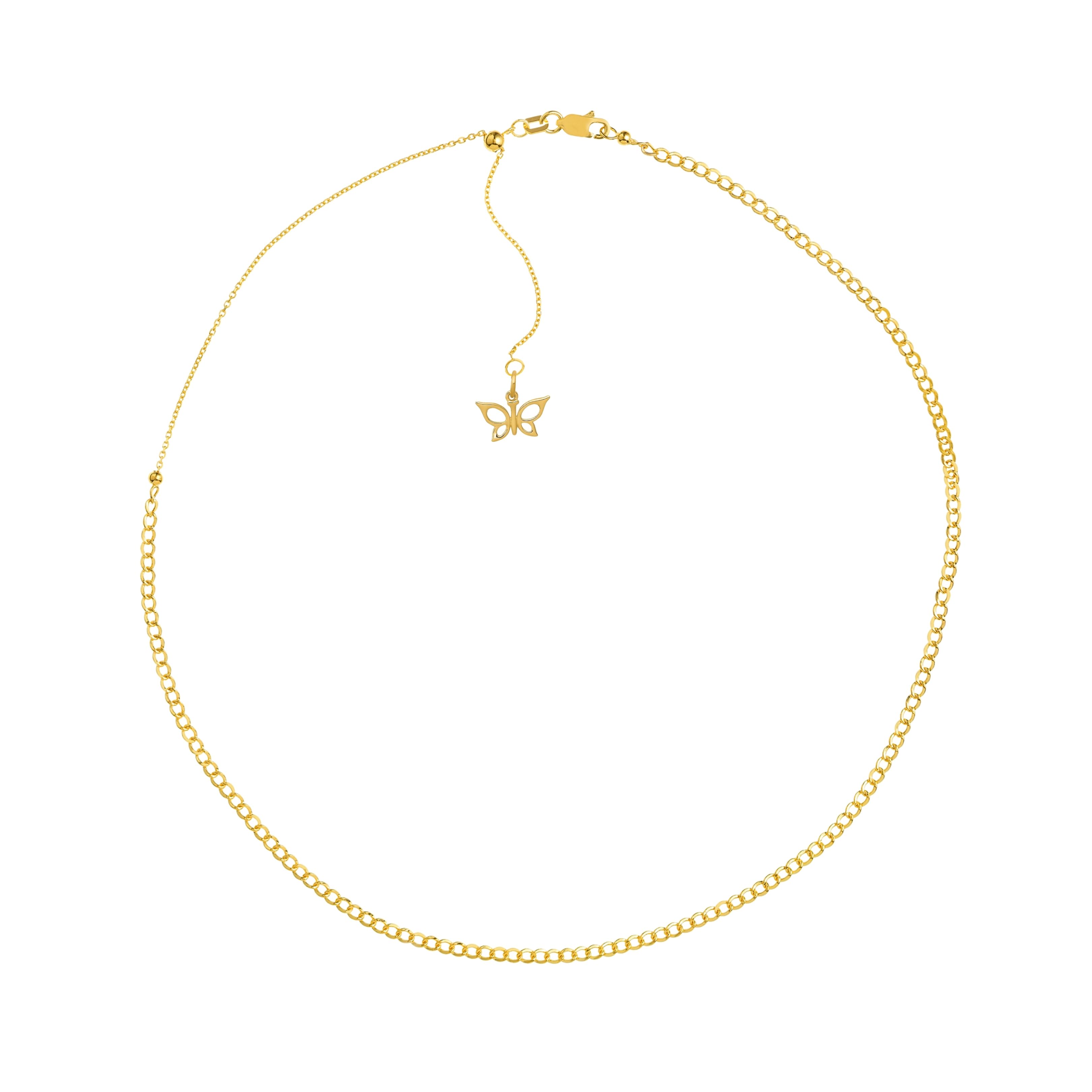 This playful curb chain necklace features a butterfly charm that hangs from the adjustable threader, allowing you to wear it at any length, front or back! but wait, there's more- this piece moonlights as a double wrap bracelet, and even an anklet. The possibilities are truly endless!
grace von is a female-founded and led brand committed to offering the highest quality and craftsmanship in every design. Our fine jewelry celebrates women and features bold and playful pieces crafted entirely of real 14k and 18k gold paired with natural and lab-grown diamonds and colorful gemstones.
From tennis bracelets to diamond studs, pearls and Zodiac-inspired pieces, grace von allows women to commemorate their own unique stories and experiences with every piece.
Shop our collection at our in-person showroom in Chicago's vibrant River North Gallery District. We offer no-credit-needed financing – feel free to apply and get your approval within 24 hours!