Hey, social butterfly! Feeling extra chatty lately? It could be your excitement because summer is finally here! But it could also be a result of Gemini season! During this time, the sun enters Gemini (the astrological sign), making us all a bit friendlier toward each other. How lovely!
Ready to capitalize on this fun, positive energy? Here are the top 10 things all Zodiac lovers should know about Gemini season!
1. Gemini season typically lasts from May 21 to June 21. But this year, it starts on May 20. That means you get a full, extra day to think, talk and act like a Gemini! Yay!
2. Upon meeting Geminis, you might notice their sense of wit, intellect and flexible personalities. And did we mention how much they LOVE to talk?? Geminis are also extremely curious, so you'll often find them reading and gathering information about the world. Throughout the season, all of these qualities seem to surround us, meaning everyone (even non-Geminis) can channel this awesome energy!
3. This season is controlled by Mercury, which is known as the planet of communication and connection. Now, you can probably understand how Geminis get their natural quick wit and gift to gab!
4. Use Geminis' extroverted nature to your advantage this month! Reach out to that old high school friend. Go to that networking event and make some new business connections. You never know who might lead you to your dream job! And for goodness sake, say hi to the cutie who's been eyeing you at the local coffee shop!
5. It can honestly be a little scary to meet people and try new things, but Geminis are BOSSES at adjusting to different situations. Unfortunately, they're sometimes mislabeled, as others may misinterpret this flexibility for being inauthentic. But make no mistake! This is simply Geminis' ability to feel comfortable literally anywhere. So, give it a shot and create new adventures. Head to the museum, the library and the club. We bet you'll enjoy ALL of it!
6. Speaking of libraries, Geminis are also known to be bookworms due to their insatiable curiosity. And we don't blame them! There's so much to learn about the world around us! Whether it's the history of pride month or the latest environmental policies, grab your favorite beverage and read up on something you're passionate about!
7. The most important thing is to have FUN during Gemini season! Spend lots of time with friends and celebrate everything: graduations, camping trips, promotions and anything else you can think of!
8. Want to make Gemini season even more fun? Mark your calendar for June 14! According to astrology experts, a full moon will be in Sagittarius on this day, which means we can experience the thrill of living life on the edge. That means our usual fun activities will seem more enjoyable than normal!
9. Just like other Zodiac signs, Gemini also has a designated gemstone: Arizona peridot. For many years, peridot was confused with other green gemstones, particularly topaz. You could say this stone had a flexible identity, just like Geminis' ability to adapt to various groups and environments. The ancient Egyptians also referred to peridot as the "gem of the sun" — a subtle nod to Geminis' bright minds.
Which celebrities are Geminis? Check out some of our fun and fabulous favorites!
● Angelina Jolie
● Kanye West
● Johnny Depp
● Prince
● Amy Schumer
● Awkwafina
● Kendrick Lamar
● Mary-Kate and Ashley Olsen
● Venus Williams
● Macklemore
● Tupac Shakur
● Alanis Morissette
● Troye Sivan
● Laverne Cox
● Blake Shelton
● Natalie Portman
● Emily Ratajkowski
● Iggy Azalea
● Aly Raisman
● Chris Evans
Shop Our Favorite Jewelry Picks for Geminis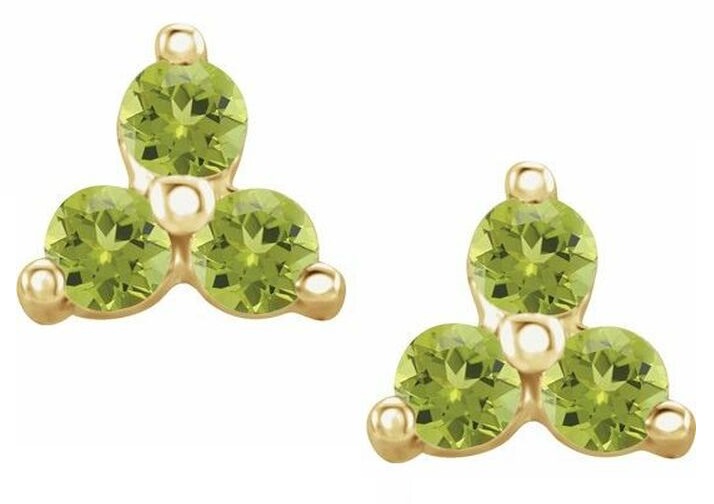 Lulu Zodiac Gemstone Stud Earrings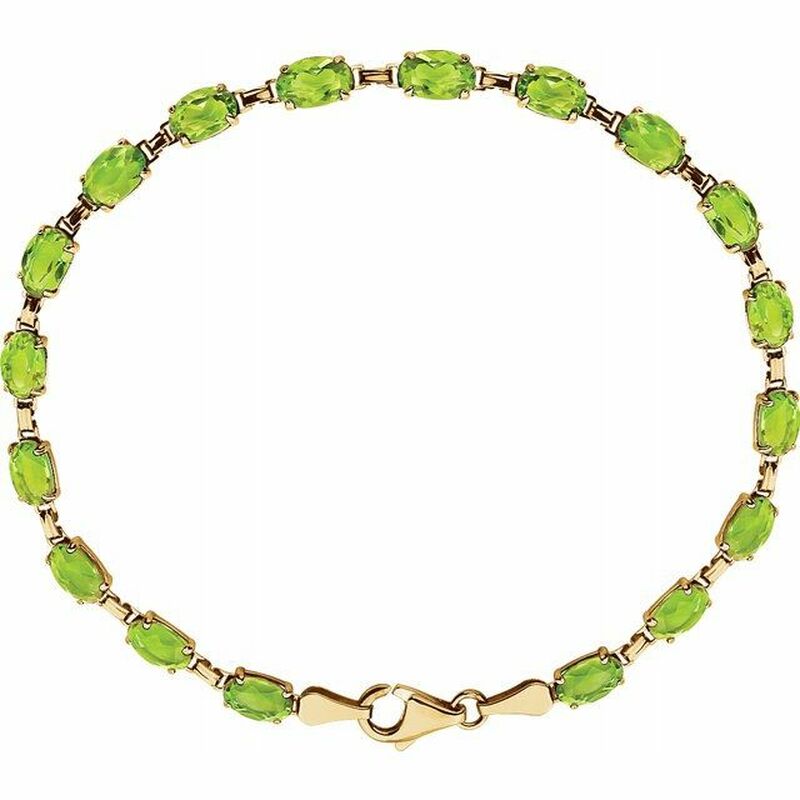 Austin Gemstone Tennis Bracelet
About grace von
grace von is a female-founded and led brand committed to offering the highest quality and craftsmanship in every design. Our fine jewelry celebrates women and features bold and playful pieces crafted entirely of real 14k and 18k gold paired with natural and lab-grown diamonds and colorful gemstones.
From tennis bracelets to diamond studs, pearls and Zodiac-inspired pieces, grace von allows women to commemorate their own unique stories and experiences with every piece.
Shop our collection at our in-person showroom in Chicago's vibrant River North Gallery District. We offer no-credit-needed financing – feel free to apply and get your approval within 24 hours!